When to Hire a Private Utility Locator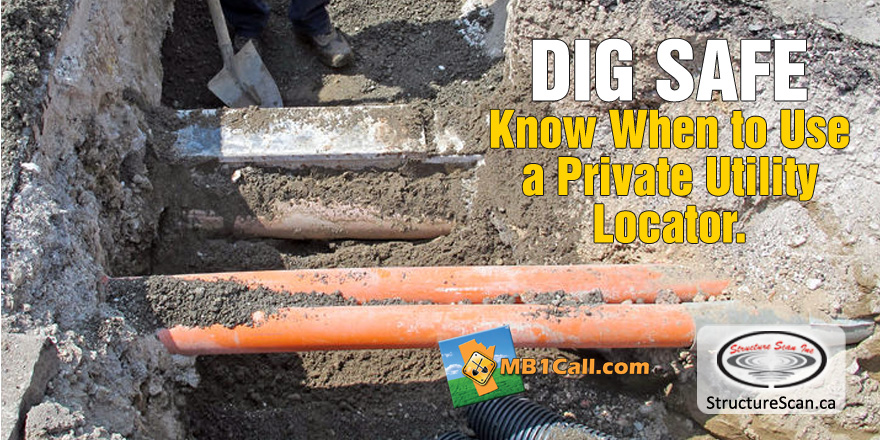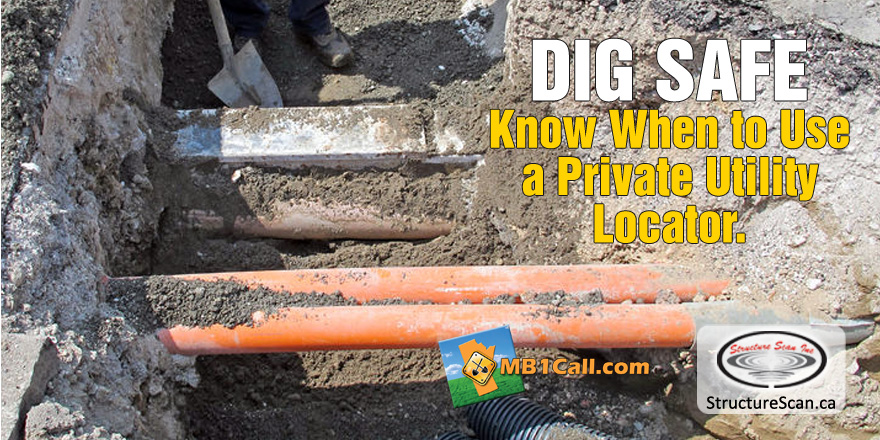 Anytime you need to disturb the ground, it's wise to find out what's buried and exactly where it is. Landscaping, fencing, and excavation of any kind runs the risk of cutting an underground service, which can result in loss of service, property damage or injury.
Manitoba alone has over 50 utility companies with buried assets. Residential homeowners may receive adequate information by contacting the utility companies directly, or by using the free call before you dig service. It's important to know, the free utility locating call centre is not local to Saskatchewan or Manitoba. Also, each utility company has its own schedule and may not arrive when you expect. In addition, not all utilities participate in the free service and some will not locate their service on private property, such as Sewer and Water.
Commercial construction projects require proof of thorough due diligence in utility discovery. This usually means a combination effort of, acquiring documentation from the property owner, contacting the major utilities, privately locating and possibly the use of Ground Penetrating Radar (GPR).
Damage Prevention is everyone's responsibility, be sure and be safe.


Utilities in Manitoba
Bell Canada
Centoba Oils Ltd.
Centra Transmission Holdings Inc.
City of Winnipeg Fibre Optics
City of Winnipeg Fibre Survey Bars
City of Winnipeg Fibre Traffic Signals
City of Winnipeg Fibre Underground Structures
City of Winnipeg Fibre Water and Waste
CN Railway Signals
CommStream
Daly Irrigation
Enbridge Pipelines Inc
Enerplus Oil and Gas Ltd.
Eog Resources Inc
Esso Imperial Oil
Fiber.ca
Gillam Cable and Television
Gladstone Co-op
GWWD Railway Signals
High Speed Crow
Interlake Communications Co-op Ltd.
Kiwi Resources Ltd.
Manitoba Hydro in Winnipeg / Rural
MTS Allstream in Winnipeg
NCN Achimowin Communications
Pembina Trails School Division
RFNow Utilities
Rogers Communications
Shaw Cable
Shell Canada Products
Sittco Utilities: Churchill, Flin Flon, Snow Lake, The Pas, Thompson
Spectra Energy
St James Assiniboia School Division
Swan Valley Gas Go-op
Telus
TeraSpan Fiber Optics Winnipeg
TeraSpan Fiber Optics Rural
Transcanada Pipelines
Tundra Oil and Gas
Valley Cable Vision Ltd.
Westman Communications Group