GPR Saves $1.8 Million in Damage Prevention!
That's what two of Structure Scan Inc.'s GPR (Ground Penetrating Radar) full-time technicians saved our customers last year, by pre-marking electrical conduits embedded in concrete before cutting. Estimate $1000 per conduit repair.
Millions more were saved by identifying and confirming other key structural components. This is just one way the information we provide by using non-destructive GPR techniques for concrete infrastructure evaluations saves you money.

Need to know more about your slab?
You would be surprised at the information we can extract from GPR data about your slab/pile/beam/column etc. We provide these answers daily:
Rebar placement and concrete cover
The depth dowelled into the adjoining slab
Slab thickness
Detect voids and cavitation under the slab
Confirm and identify structural components embedded in concrete
Pile and grade beam placement
Determine if cinder block walls are hollow or filled with concrete
Locate post-tension cables
Find the hollows in pre-tensioned, pre-cast, hollow-core panels without removing the topping/carpet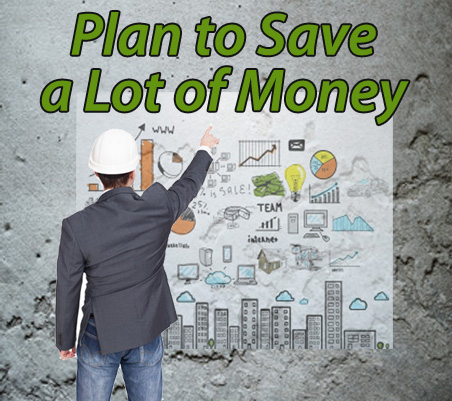 Whether you are in the planning phase, construction phase or post-construction stage, Structure Scan can help.
Our technicians are full-time, trained GPR technicians. We are COR, ISN, eRailSafe certified and an Accredited BBB member.
We carry Errors & Ommissions insurance, $10 million commercial liability, $5 million commercial liability on all vehicles.
We're equipped to serve you in a timely fashion and we have backups if things don't go as planned. We actively participate in improving the safety and knowledge of the people in our industry by serving on boards and program initiatives.
Structural Engineers, Building Owners, General Contractors, Plumbers & Electricians
Structure Scan can help your business plan, communicate and prosper. We'll come to your office to show you ways you can accurately analyze the construction project before you start, improve efficiency on the job-site and prepare your team on what to watch for.
Topics
Why include GPR as part of your tender or quote
Ground Penetrating Radar - What it Can and Cannot do
What Every Ground Disturber Needs to Know about Liability
Understanding the report
Contact us for a free consultation about your construction project concerns. Call 204-777-6590 or register below:
Damage Prevention Consultation