The Structure Scan Guarantee

All of our technicians demonstrate a proven level of competency. We're equipped to serve our customers in a timely fashion and we have backups if things don't go as planned. We actively participate in improving the safety and knowledge of the people in our industry by serving on boards and program initiatives.
.

Proven Competent
Trained and certified by recognized independent training facility
Ground Disturbance Supervisors Level 2
Staking University
Locate Management - Canadian Association of Pipeline and Utility Locating Contractors
Imperial Oil
Shell Canada
Canadian Railway
High-Level Security – Canadian Government facilities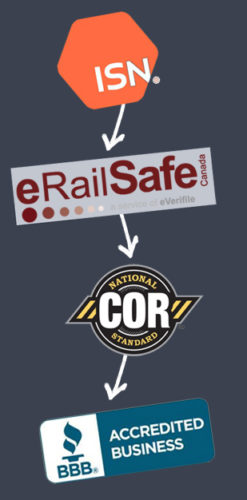 Certification
ISN Certified
eRailSafe
Better Business Bureau (BBB) Accredited

Insurance
Errors and Omissions Insurance
10 million commercial liability
5 million commercial liability on all vehicles
Structure Scan provides Ground Penetrating Radar (GPR) scanning and Private Utility Locating Damage Prevention services in Manitoba, Saskatchewan, Ontario, and Nunavut.