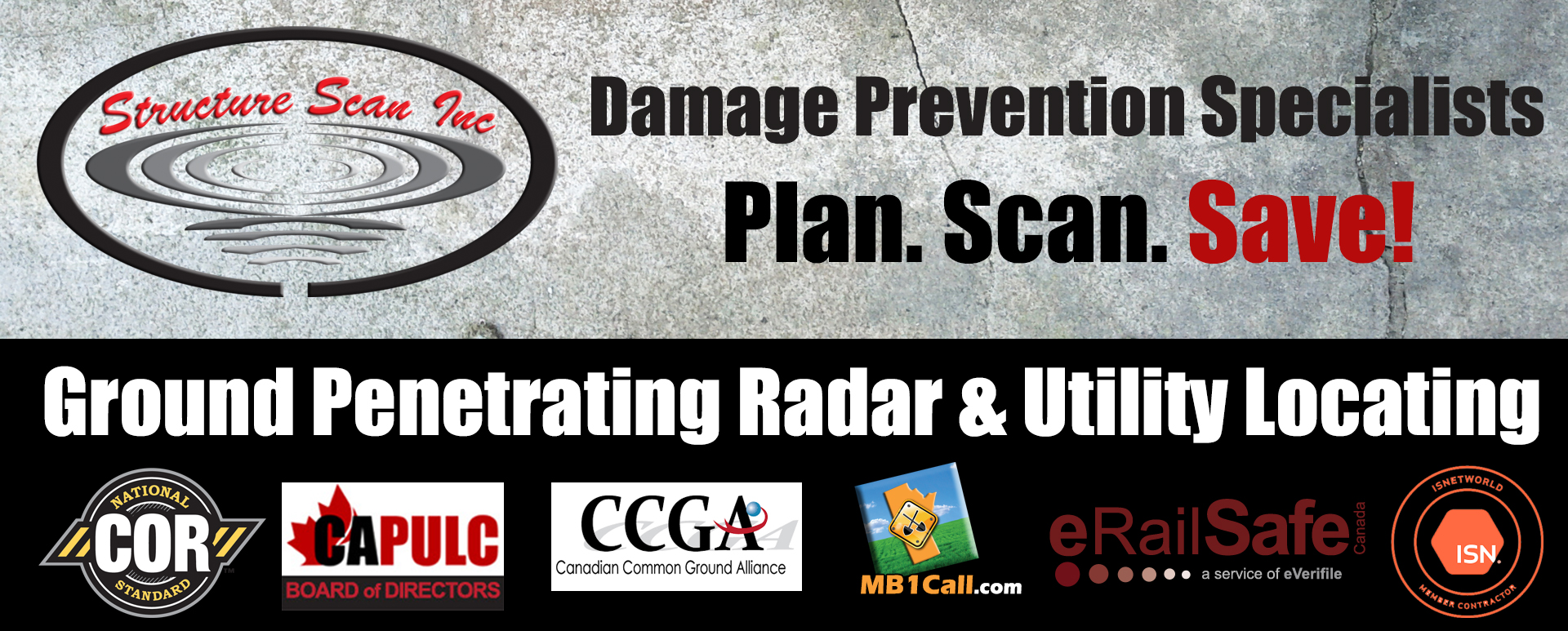 Structure Scan helps you
every step of the way.


1. Construction planning phase


2. During construction
3. Post-construction
Call us before you plan to disturb the ground or cut through concrete and we'll help you prepare for a smart, safe project. If a project is underway, we'll work with you to find the results you're looking for. After a job is complete, we can help validate what actually happened.

Damage Prevention is Smart.
Stay Connected
Join the Structure Scan Insider
Receive damage prevention tips, news and articles about topics that matter. Subsurface information related to building design, construction, building maintenance, excavation, site analysis and more.
(We promise to respect your email and only send relevant information on a periodic basis.)
Structure Scan's Ground Penetrating Radar and Utility Locating reporting helps cut costs, mitigate risk and keep your property and people safe.
Sign-up today and you'll receive a FREE guide on how to save money BEFORE you cut concrete.

The Structure Scan Guarantee

All of our technicians demonstrate a proven level of competency. We're equipped to serve our customers in a timely fashion and we have backups if things don't go as planned. We actively participate in improving the safety and knowledge of the people in our industry by serving on boards and program initiatives.
.

Proven Competent
Trained and certified by recognized independent training facility
Ground Disturbance Supervisors Level 2
Staking University
Locate Management - Canadian Association of Pipeline and Utility Locating Contractors
Imperial Oil
Shell Canada
Canadian Railway
High-Level Security – Canadian Government facilities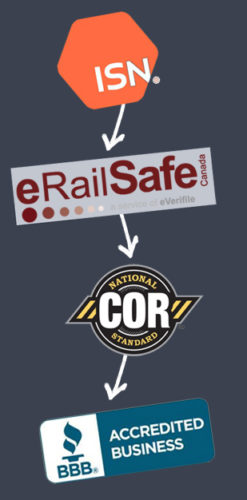 Certification
ISN Certified
eRailSafe
Better Business Bureau (BBB) Accredited

Insurance
Errors and Omissions Insurance
10 million commercial liability
5 million commercial liability on all vehicles
Structure Scan provides Ground Penetrating Radar (GPR) scanning and Private Utility Locating Damage Prevention services in Manitoba, Saskatchewan, Ontario, and Nunavut.