Damage Prevention Specialists
Structure Scan uses non-destructive Ground Penetrating Radar (GPR) and Electromagnetic Field Detectors (EM) solutions to provide accurate, sub-surface information critical for the decision-makers in construction planning and managing.
The knowledge of sub-surface utilities, underground structures and voids influence how Engineers, Building Owners, Architects, General Construction Contractors, Electricians and Plumbers make decisions and recommendations. The data needs to accurately reveal any hidden objects, and paint an entire picture of what can't actually be seen. Decisions, deadlines, budgets and workplace safety depend on thorough reporting.
Top of the line equipment and the skill set of the technician conducting the survey, plays a key role in the reliability of these reports. We are proud our technicians demonstrate a proven level of competency and are current on Damage Prevention practices. In addition to manufacturers and in-house training, our technicians are certified through independent third party training programs. Our technicians are current in many customer training programs such as eRailSafe, Imperial Oil, Shell Canada, and Canadian National Railway. In addition, we acquire special safety and security requirements for unique job sites, including high-level security screening to work in Canadian Government facilities.
Tony Brunette, the owner of Structure Scan is a member of the Concrete Sawing and Drilling Association (CSDA) GPR Imaging Certification Program committee and is involved with the Locator Training/Certification committee for the Manitoba Common Ground Alliance.
Structure Scan is eRailSafe, COR and ISN certified, and an active member of industry associations in the areas we serve, including Manitoba, Saskatchewan, Western Ontario and Nunavut. We are also an Accredited BBB member.
For reliable information you can trust, to plan your construction project and complete it safely, on-time and on-budget contact Structure Scan today.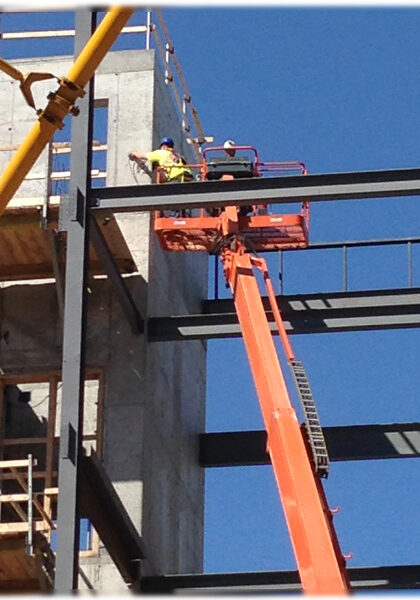 Our Experience Makes the Difference