Accurate GPR Concrete Analysis
The leading advantage for Engineers, Project Planners and Contractors
Structure Scan's GPR sub-surface analysis includes communicating all findings with physical on-site markings, verbally and with written and illustrated reports.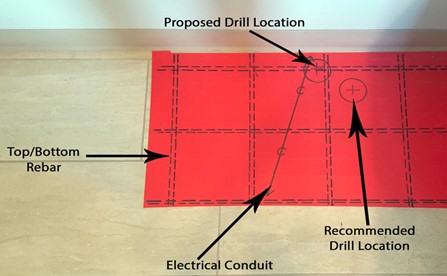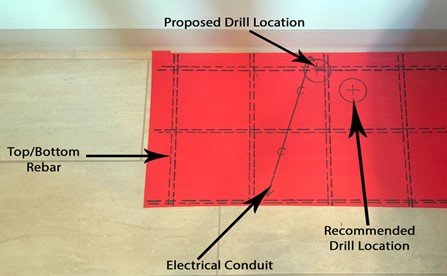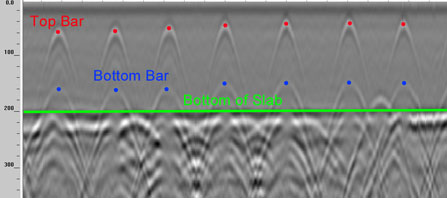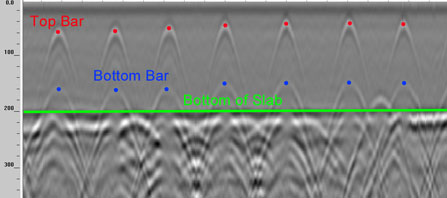 Structure Scan's reporting can help illustrate what is in the concrete or what is not in the concrete.
Concrete thickness/cover, rebar location, void detection, embedded objects such as metal, plastic and conduits are typical answers we can give you.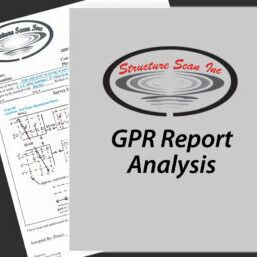 Here's what you can expect with comprehensive sub-surface reporting.
Photos
Site sketch(s)
Data samples (raw and processed)
2D / 3D imagine
Explanations detailing graphics/images
Post processing methodology and conclusions
Review of survey and recommendations
Digital collection and storage of data
Contact Structure Scan Inc.
for a reliable concrete analysis: